KEYNOTE SPEAKER
COMPANY PRESIDENT
PODCASTER
AUTHOR
TELLY AWARD WINNER
WEB AWARD WINNER
GOD POWERED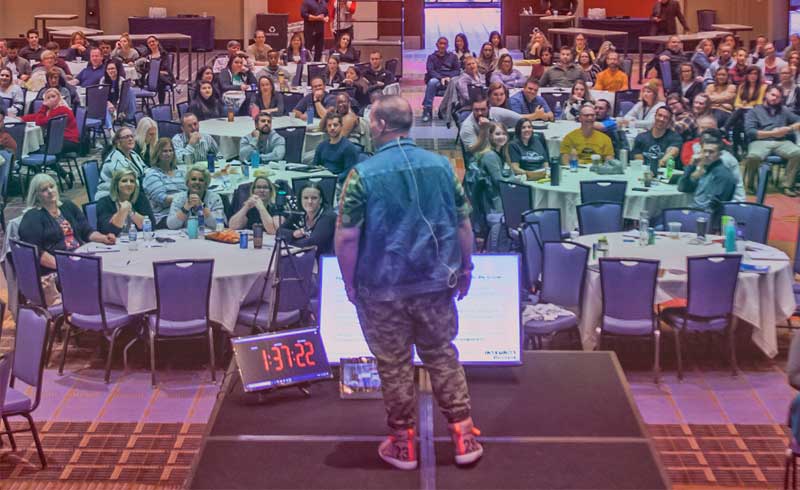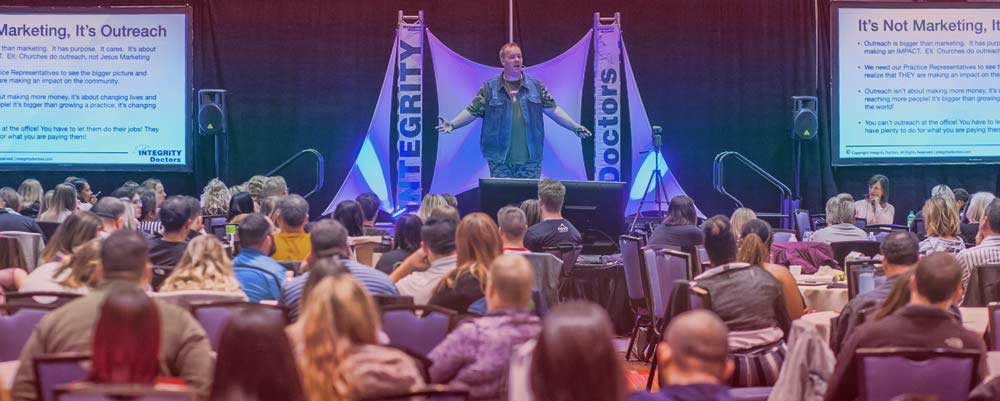 Speaker Preview
Add a dose of awesome to your next event and see why attendees world wide are experiencing life change by expecting awesome!
About Me
Ryan is a nationally recognized and highly sought-after motivational speaker, host of the popular Expect Awesome Podcast, and the president of Integrity Doctors, the world's largest chiropractic business organization. Over the last 15 years Ryan has traveled the world spreading the message of expecting awesome and building a stronger self image in order to gain a God powered confidence. Ryan will work with your organization in order to give your attendees an awesome experience they will remember for years to come!
Custom Programs
Ryan specializes in teaching employees and individuals how to recognize and take advantage of their self worth in order to get the most out of their job position and life. Each presentation is custom built for your organization and can focus on popular subjects like confidence, teamwork, work culture, adaptation, community impact, inspiration, and motivation.
Corporate Events
Working his way up the corporate ladder, Ryan has experience in every aspect of business which helps him to no only teach, but relate to your team members in a modern and insightful way. No matter what topic or theme, Ryan can create the perfect presentation to inspire and motivate your group!
Faith-Based Events
Ryan is the grandson of a minister and a outspoken born again Christian who uses his faith-based children's book "I Am Awesome" to teach audiences of all ages the importance of building a God Powered Confidence! Ryan will be the perfect addition to your faith-based event or church service!
Follow Ryan
Don't just look, follow and connect with Ryan on Instagram!
[instagram-feed]
Testimonials
Ryan is told time and time again that his presentations are the best of the event! Here are just a few of the recent comments we've received from attendees!
Love Ryan's take on making every day experiences things to learn and grow from! He is refreshing, entertaining, and his message is VERY applicable to life and business!
Ryan is so positive and passionate to listen too. I always look forward to hearing him! Thanks Ryan for always being so inspiring!
Ryan makes the world a better place by changing the way we think, act, and motivate others. You will get valuable info in every message and will enjoy listening every time.. Ryan really is an amazing motivator and epitomizes awesome!
Do your children know how awesome they are? As kids grow up, they face many decisions and challenges that can have different outcomes based upon how they view their own self worth. In this book, follow along as two robots named Grace and Zeal learn that self-confidence is not only a good thing, it's what God intended! God believes in all of us and He planted awesome inside of each and every person at birth! So no matter how old you are or whether you realize it or not, you have everything you need to believe in yourself and live with a God powered confidence! At the end of this incredible story, you will be saying I am awesome! 
You will embark on a journey of discovery and imagination as your kids learn the difference from being simply good and being awesome! This book isn't about being cocky or self-centered. This book will explain the reason why a God powered confidence is so incredibly important and how it can give your children the self confidence they need to succeed as they grow up! Available now on Amazon in paperback and Kindle editions.